Jack Russell Terriers at Work and Play
If you want a FABULOUS place to train your Jack Russell Terrier - or any other breed of dog...
You need to meet Geoff Teare! He provides agility training classes and more at his facility in Grand Junction CO. See K9 Powersports for more info - "Indoor/outdoor dog agility training facility with state-of-the-art equipment, ready to help you have more fun with your dog than you ever thought possible!"


And you need to meet Teri Thomas! She provides dog training, both in Grand Junction Colorado and via Skype. Teri has training classes for puppies and older dogs, as well as therapy dog training. "We believe in the human-animal bond and that every dog, like every person, has a purpose." Learn more at her website: Angels in the Making
See the results of home page or JRT Moms page.
agility training on our
---
Spanky's Jack Russell Terriers as Models
Spanky's JRT Puppy Photo Galleries
Spanky's Human: LuAnn

970-270-6866 - cell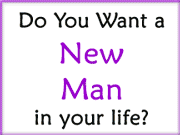 Current Puppies for Sale
---
Reserve your
Jack Russell Terrier puppy today!
LuAnn Wallace
PO Box 44
Mesa, Colorado 81643

970-270-6866 - cell
Please do NOT send text messages.

Family & Friends' Websites

Cat Track Outfitters is owned by LuAnn's brother, Fred Wallace. They hunt more than mountain lion though! Guided hunting trips for deer around Collbran Colorado are available too.




McDel Gifts & Gear Co. offers custom photo/logo gear/gifts - hoodies, hats, shirts, tote bags, keychains, mugs & more! Give your friends, family, staff, co-workers, and customers items that are a walking advertisement for your business! Individual custom photo gifts, gear, and home decor also available.

McDel Publishing - for businesses and organizations, McDel offers custom-designed websites, graphics, multimedia presentations, forms, layout & full-color printing, marketing materials, flyers, brochures, business cards & more...
Luann is the founder of the Plateau Valley Saddle-Series Gymkhanas - 3 are held each summer in Mesa CO at the PV Rodeo Grounds. After putting on the gymkhanas for over a decade, Luann trained and turned over the project to the PV FFA 2017-2018.

See upcoming events in Mesa, Molina, and Mesa Colorado at ThePlateauValley.com