Jack Russell Terrier Puppies For Sale

All puppies from Ruby and Rocky's litter are sold.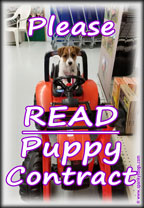 See current puppy pics on Facebook
Steps to Reserving Your New Puppy
Contact LuAnn to reserve your new puppy today,
Please read puppy contract,
Call Luann to discuss availability of current and upcoming litters.
Please don't send deposit until after you have spoken to Luann.

Deposits are non-refundable.

Jack Russell Terriers ~ Differences of Rough Coat, Broken Coat & Smooth Coat
Rough Coat Examples

Upcoming Jack Russell Terrier Puppy Litters
.
More Upcoming Jack Russell Terrier Litters to be Announced Soon.
Tilly x Rocky Puppies are Due the End of January

Delivery of Your New Puppy
Delivery arrangements throughout the USA are available - just call or contact Luann online for more info.
Buyer pays delivery charges.
Reviews on Facebook
What our New JRT Puppy Owners Say...
"We have received not one, but two, amazing puppies from Spanky's (both Gus and Gracie puppies, different litters, one short hair, one long hair) and could not be more thrilled with both our experience at Spanky's and our new family members." read more
Registered Jack Russell Terrier Puppies
Healthy & Happy!
Puppies are registered as a litter

Pups are eligible for individual registration - AKC & UKC

Pups have microchip for life through AKC

Up to date on vaccinations

All parents have been tested for and are clear of PLL, Primary Lens Luxation and SCA Spinocerebellar Ataxia.

All of Spanky's stud dogs are also included in the AKC DNA Profile Program.

JRT puppies are suitable for Breeding Stock & Pets - let Luann know which you want.
Steps to Reserving Your New Puppy
Spanky's Jack Russell Terrier Puppies Photo Galleries


Spanky's Human: LuAnn

970-270-6866 - cell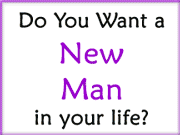 Current Puppies for Sale ~ See Spanky's Dogs on:
AKC - American Kennel Club too.
Reserve your
Jack Russell Terrier puppy today!
LuAnn Wallace
PO Box 571
Collbran, Colorado 81624
Now located in Mesa, CO
970-270-6866 - cell
Please do NOT send text messages.
Spanky's Story - a Jack Russell Tale

page 2
Spanky is the patriarch of my Jack Russell Terrier Pack and we live in the mountains of Colorado, on the Western Slope, about 50 miles from the Utah border. Well, he's in heaven now - as of January 2013, but his spirit lives on at home in Mesa and in his family, scattered throughout the US. Spanky's playfulness made me laugh every day, and those expressions... I never had to wonder what he was thinking!