What our New JRT Puppy Owners Say...
About Hattie and Joey
"Luann is an exceptional breeder. Her dogs are her family, and they are cared for and loved like family. Every one of her dogs is well socialized, friendly, happy and most of all - loved. She knows every dog's personality and pedigree and puts a priority on raising happy, healthy dogs. I first met Luann when I went with a friend to pick up a puppy she was getting from her. She had a couple of her older dogs with her and I fell in love with them at first sight. They were wonderful dogs, and I was impressed. So, a few months later when we were looking for a puppy, I contacted Luann.
What sets Luann apart is the care she puts into placing her puppies in the right home, and her commitment to"her" puppies over the long haul. When we contacted her, she talked with us, got to know us, asked good questions,
and then worked to find a puppy that would be the perfect fit for our family. That's how we got our sweet Hattie Luann. Yep, we named her after her Mama Lu. A little over a year later, we were looking for a little brother for Hattie, and contacted Luann again. We're now a two pup family - Hattie and Joey, and could not be happier.
Since that first meeting, I've met all Luann's dogs. What an amazing group pack! Each one has his or her own unique personality, but what they have in common is a friendly disposition and happy temperament. If you're up for life with a JRT, you could not do better than Spanky's Dogs!"

About Summit and Jackson
"When we began contemplating getting a second dog to keep our older but active Parsons Terrier company, we did a lot of research trying to weight the option best fitted for our family...we found it. We have received not one, but two, amazing puppies from Spanky's (both Gus and Gracie puppies, different litters, one short hair, one long hair) and could not be more thrilled with both our experience at Spanky's and our new family members. The owner, Luann's, time, attention and dedication to not only all of the puppies under her roof, but her older dogs as well, is unmatched and it reflects so positively in both our puppies personalities and temperaments.
Our puppies are our babies and it was so nice to find someone who felt the same way about the puppies she cares for, and it shows! We have referred everyone we come into contact with who comments on our puppies to Spanky's (several of which have Spanky's puppies of their own now) and do so with the utmost of confidence. You're only disappointment in working with Spanky's to bring home your new furry family member is that you cannot take them all home with you.
I am not sure if they are relevant for this purpose but we would be happy to send some photos if you would like (they are adorable!!). We have lots to choose from, as they are most of the photos in my camera. LOL
Luann - in all seriousness, thank you for everything. We love how much we know you still love Jackson and Summy and love getting to share photos and stories with you of them. They are amazing little boys and we have YOU to thank for that :) I could've written a novel above and kept having to pare it back because we have so many positive things to say but most importantly, thank you. As Scott would say, please keep doing this forever. LOL"
About Vinny
My first Jack left a huge hole in my heart when I lost her. I knew I'd have another Jack in my life one day. Then I met Luann. I knew when the time was right my baby would come from Spanky's. I had heard so many great things about her and her dogs from personal friends to a Vet tech at my vets office. She takes pride in raising for temperament and that was super important to me.
As we got to know each other she knew I also wanted a sport dog as well. She had a couple litters I was watching and waiting for. Then this little pup was born. I followed him from the day he was born. I asked Luann if she had a pup she really liked and she said "Yes I'm partial to the all white male." 7 months later here he sits in my lap. Vinny. He's the sweetest little guy ever. And he's going to excel at agility and Nosework. She was spot on with his personality for me. I couldn't be happier. Super easy for training from 8 weeks old.
I highly recommend Spanky's for anyone looking for a Russell Terrier/Jack Russell Terrier. She knows and loves each of her dogs and puppies. They are family to her. I'm grateful every day for Vinny. He and my Malinois get along so beautifully. They really love each other. He fit right in with my family from day one.
More Reviews of Spanky's Jack Russell Terriers on Facebook
Share YOUR story of YOUR Spanky's Dogs puppy

Reserve your
Jack Russell Terrier puppy today!
LuAnn Wallace
PO Box 44
Mesa, Colorado 81643
970-270-6866 - cell
Please do NOT send text messages.

Spanky's Human: LuAnn

970-270-6866 - cell
Please do NOT send text messages.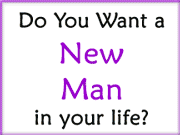 Current Puppies for Sale