Jack Russell Terrier Puppies For Sale

2 new litters of JRT puppies ready for new homes 12/14/19.
Please Contact LuAnn for puppy pictures and pricing. Thanks!
---
JRT puppies - litter 1 - available 12/14
---
---
JRT puppies - litter 2 - available 12/14
---

both tri-color, rough coats
Jack Russell Terriers (not for sale!)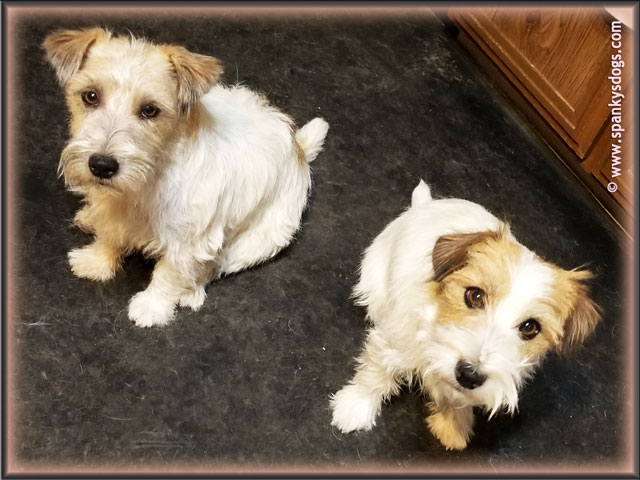 LuAnn will work with you to make arrangements to safely get your new pet to his/her new home.
Delivery arrangements throughout the USA are available - just call or contact Luann online for more info.
Spanky's Jack Russell Terrier Puppies Photo Galleries


Reserve your
Jack Russell Terrier puppy today!
LuAnn Wallace
PO Box 571
Collbran, Colorado 81624
970-270-6866 - cell
Please do NOT send text messages.
Spanky's Story - a Jack Russell Tale

page 2
Spanky is the patriarch of my Jack Russell Terrier Pack and we live in the mountains of Colorado, on the Western Slope, about 50 miles from the Utah border. Well, he's in heaven now - as of January 2013, but his spirit lives on at home in Collbran and in his family, scattered throughout the US. Spanky's playfulness made me laugh every day, and those expressions... I never had to wonder what he was thinking!