SPANKY ~ R.I.P

Spanky (R.I.P.) is our JRT Family Patriarch
Cassie and Spanky are the foundation of our JRT puppy family. Their daughters, Maggie and Rizzo, have had lots of puppies. Some have stayed and some have found new homes.
Spanky's puppies & grand-pups are just like he was...
home grown, home-raised
no kennels
well-socialized
friendly
mild temperament
well-behaved
playful
fun
a pet that becomes family!


Tubs (pictured here with his owner, Sammi) hooked up with Rizzo & Maggie and is the dad or grandpa of some of our females, and the father (with Maggie Mae) of Winston.
Baxter - broken coat
Jack Russell Terrier retired 2019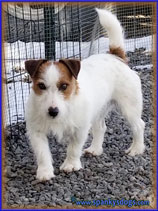 Okie - tri-color smooth coat - Jack Russell Terrier retired 2019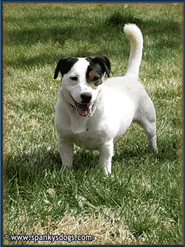 Winston, Gus, Sterling, and Rocky
Male Jack Russell Terriers
Spanky would be so proud of his grandson, Winston. He is so much like his grandpa - a kind soul that has beautiful puppies. Spanky would also approve of Augustus (Gus), who was born and raised at Kingdom Come Ranch in Golden Colorado by Pam Bailey.
Sterling rounded our our handsome stud line-up... until June of 2019, that is. That's when Rocky came all the way from Russia to join the rest of Spanky's dogs.
Contact Luann about Jack Russell Terrier stud fees/arrangements
View jack russell terrier puppies currently available.
Winston
Jack Russell Terrier Stud Dog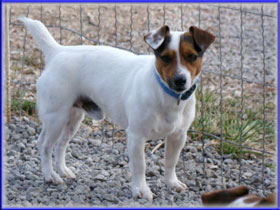 Winston is one of Spanky's grandsons, a pup from Maggie Mae & Tubs.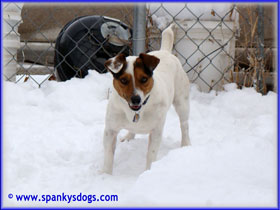 ---
Gus
Jack Russell Terrier Stud Dog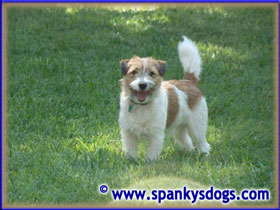 Gus is a Colorado boy, and our girls fell in love at first sight! Gus' heritage is the JRTs at Kingdom Come Ranch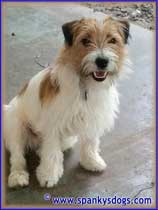 ---
---
Sterling - Jack Russell Terrier Stud Dog


---
Rocky - upcoming Jack Russell Terrier Stud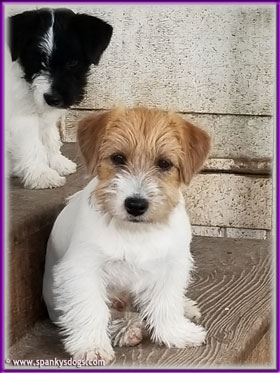 White and red rough coat.
Imported from Russia.
Pedigree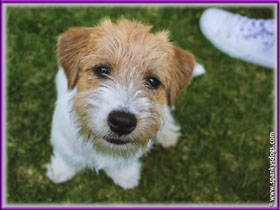 ---
Contact Luann about Jack Russell Terrier stud fees/arrangements
Reserve your
Jack Russell Terrier puppy today!
LuAnn Wallace
PO Box 571
Collbran, Colorado 81624
970-270-6866 - cell
Please do NOT send text messages.
A Jack Russell Terrier Tale
Spanky's Story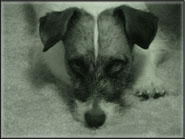 Page 3
Of course, being home-raised, Spanky's JRT puppies take after their dad (or grandpa!) - they'll steal your heart so quick and fast, you'll never want to let go.
We spend our working hours at our beauty shop, Plateau Valley Hair Affair, in Collbran Colorado. I style, and the jacks watch to make sure I do my best. Of course they have reason to oversee my "day job." Being the pampered pets they are, they all get pets and treats from the people being pampered!